"Came for the sweets, mesmerized by the sparkle!"
That's how a YT comment would look like when this "three floors high", triple tiered crystal cake, would impress the viewer's eyes.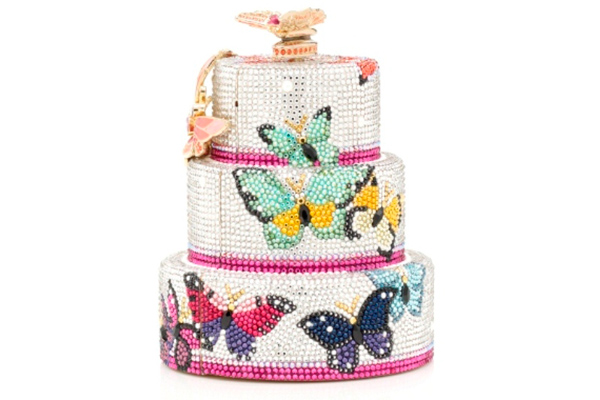 Judith Leiber is known and loved for the unique and different design approach in her creation of handbags and but this is not the end of her skill.
The  Butterfly Kisses Crystal Cake by Judith Leiber it's nothing more than another statement, one that has the word "preciouslicious" all over the headline. If that does not suffice then it's the fine sugar rush that will blow away your party guests mind. Doesn't matter, wedding or birthday party, it shall quickly become the talk of the month for sure!
There's nothing wrong with the desire of greatness in your life, even if it's butterflies coated, hand beaded in the finest crystal. This multilayered cake will make your party sparkle more then you know! Keep in mind that this branded eye candy will make your wallet suffer for about 7000$ as a retail price is asked. That's almost 1000$ per butterfly.

So, prepare yourself for some serious bling-bling cake pictures that will make your mouth twist and curl just for the taste of it! Bring a napkin…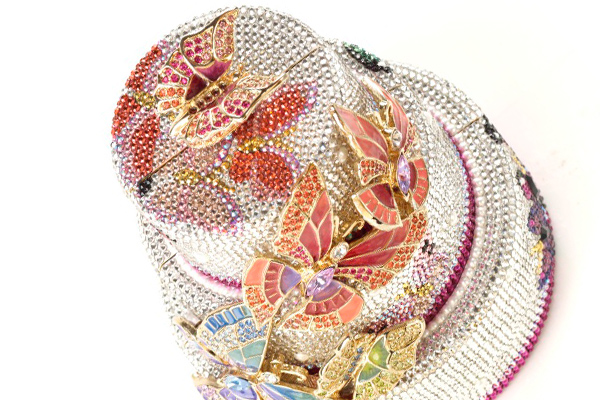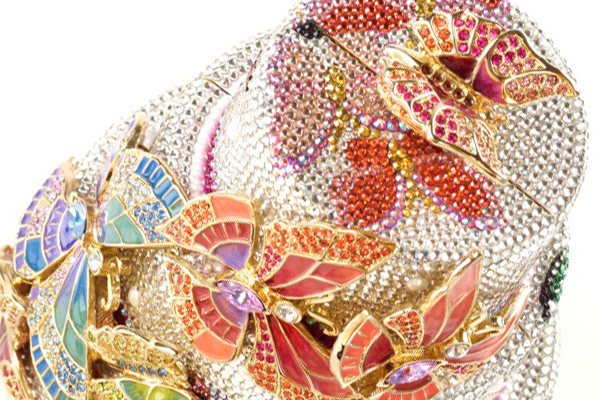 Link: www.judithleiber.com