Who would have thought that in the midst of the sophisticated district of metropolitan Sydney stands a historic hotel along quaint cobbled streets? Offering dramatic views of Sydney Harbour, The Langham Sydney is located in the heart of The Rocks in cosmopolitan Sydney. It features 98 luxurious rooms and suites to the most discerning travelers. Additionally, the hotel features spacious terraces providing sweeping views of the Sydney harbor and the dazzling city skylines.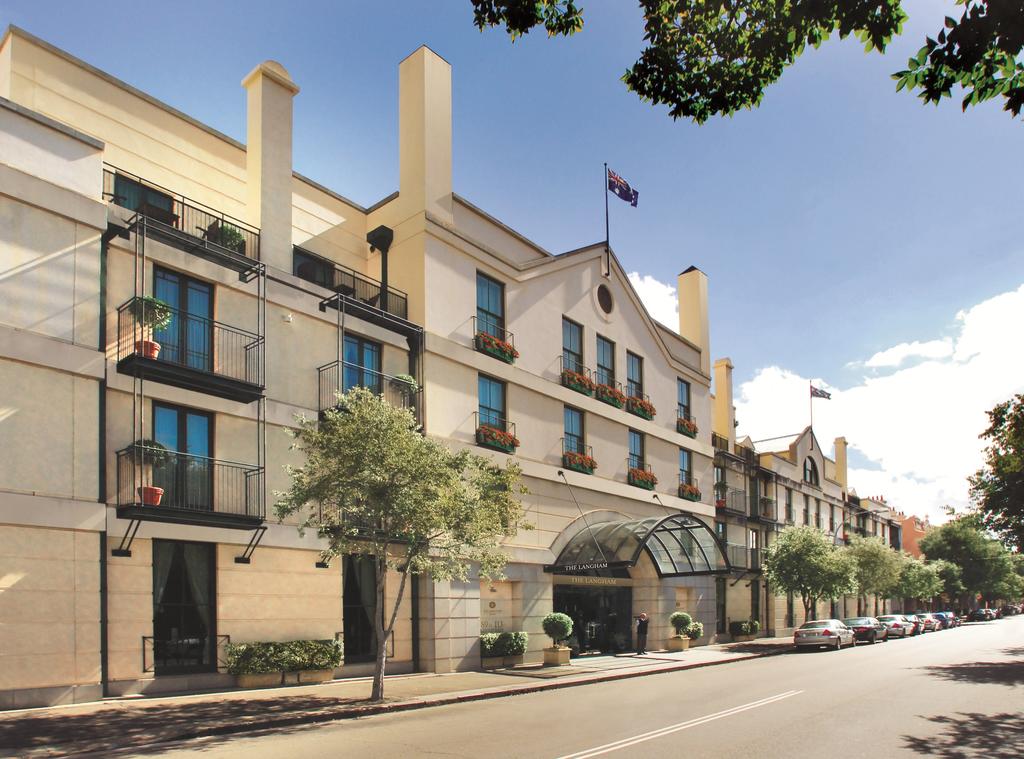 Service at The Langham, Sydney can be a hit or miss though. Either they provide a stellar service or hospitality can be very disappointing. Guest reviews vary, some are truly satisfied while others leave grumpy and grouchy. The recent construction didn't help either. Most guests were awakened by the hammering sounds on the walls as early as 8 am. For night owls and late partygoers, this can be pretty annoying. Or worse, this can be a nightmare for those who have just arrived from a long haul flight the previous night. For a five star hotel, it's something that is almost unacceptable. Proper management of such constructions should have been taken well into consideration.
On the other hand rooms at The Langham, Sydney are generally well appointed and exude all the comforts and charms of a luxury hotel. But not all rooms and suites at The Langham, Sydney offer a view so when booking be sure to emphasize you want a view if you like to look at something nice during your stay. Otherwise, you might end up with nothing but a wall to look at leaving you unimpressed. But if you do end up being one of the lucky few, you could find yourself staying in a room overlooking the construction of Barangaroo and the mesmerizing Sydney Harbour. At night you get to watch your own private show of the colorful blinking lights from the boats and yachts passing by. It can truly be a breathtaking sight, all enjoyed by you in the privacy of your room.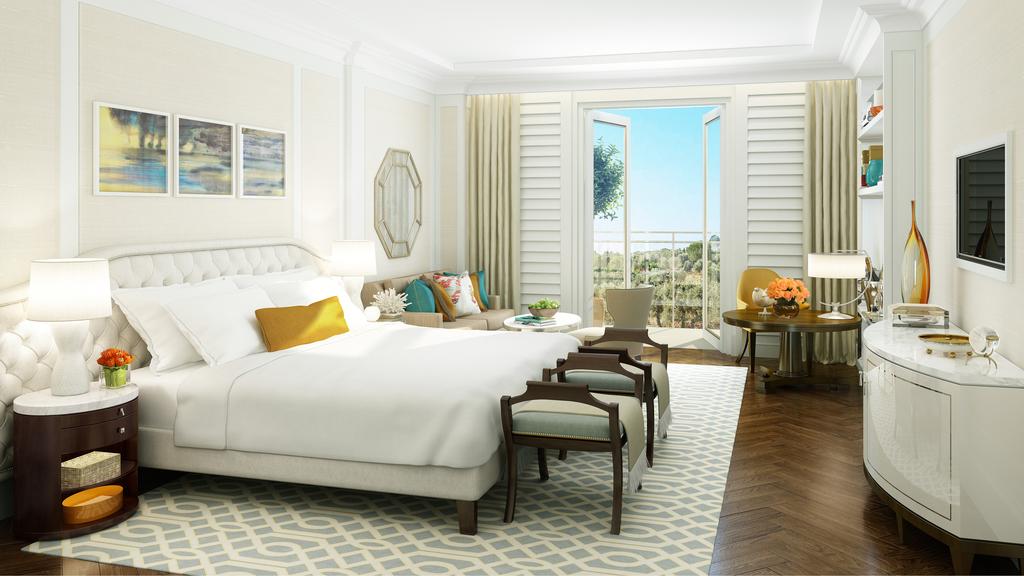 Being a low-rise building, noise from the traffic below can easily seep through the wall. This can leave you sleepless and restless. Even the shouts and grunts of players hitting the balls at the tennis courts can also be heard. Book a room at the higher floors as much as possible. Strangely enough, you wouldn't hear the noise coming from the hallway. This is big thanks to the extra door between the room and the hotel room door. The door muffles the sound somehow. So light sleepers are better off when booking rooms on higher floors.
Bathrooms in the junior suites are oversized, although the size can be subjective. For most Asians, the bathrooms can truly be massive while for other Westerners they can be normal size. The baths are comfortable and really nice though. However, for a five-star hotel, it is a bit upsetting to find hairs in the shower or bath upon checking in. As mentioned previously service can either be thorough, with a high level of attention to detail or no attention at all. For the price you are paying, you would also expect to see better quality toiletries. Instead what you find in the bathrooms are of a bit of low quality. This is something hotel management might also want to reevaluate.
The mini bar can take ages to be replenished if at all. But if there is something that really stands out in Langham, it would be the beds. They are some of the biggest and most comfortable beds any guest might ever sleep on. They are of really high quality, or top of the line, definitely befitting a grand hotel. The furnishing throughout the hotel is impressive while the fragrance in the lobby can be spellbinding and relaxing. A pillow menu is also on offer to help give guests the best night's sleep. Some actually leave feeling like a princess.
Pet owners will be delighted to know that The Langham, Sydney is a pet-friendly hotel. They get to stay in a 'Hampton style' room with their owners. Rooms are very elegant and spacious, making both owners and pets comfortable and at home. Not only do they get to stay in an elegant room fit for a king or queen, pets also get treated like royalty. Room service menu includes meals for the dogs. "Lassies Choice" would be a perfect choice, and comes with elaborate care and thought. Pink velvet beds and pink bowls for the pooches are the norms. Who knows what awaits your furry friends for breakfast? Whatever it is they sure are in for a treat.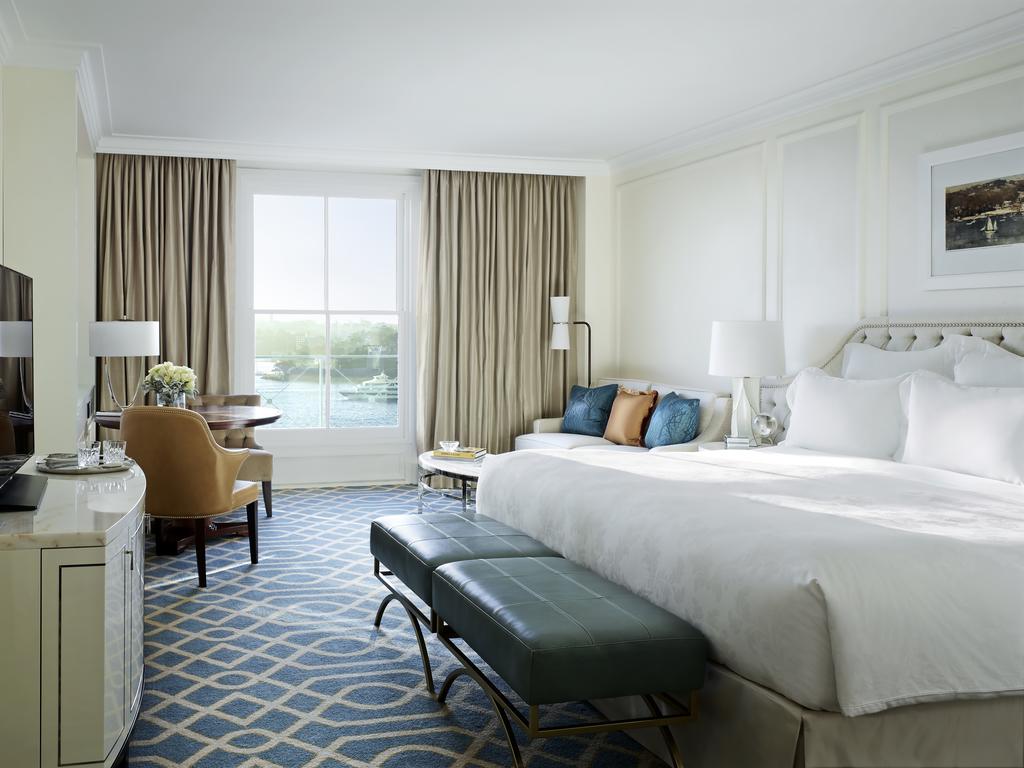 The High Tea is highly recommended although this can be another hit or miss. Some guests complain of an extremely slow service while others are truly delighted and consider High Tea at The Langham, Sydney the best in the whole of Australia. Overall, consider staying at The Langham if you're after the view but don't expect to be impressed when it comes to a culinary journey. You might be better served if you stay elsewhere.