The Trou aux Biches Resort & Spa is tucked away along the most beautiful beach in Mauritius. Protected from the trade winds and facing the sunset, Trou aux Biches Resort & Spa provides an idyllic backdrop for families and honeymooners alike. The resort features a strip of white sand beach, a turquoise lagoon with shimmering water, a sprawling 35-hectare tropical garden making it effortless for the hotel to provide tranquility and timeless charm. Being located on the northwest coast of Mauritius ensures Trou aux Biches Resort & Spa provides one of the best climates and dramatic sunsets. With its romantic ambience, Trou aux Biches is truly poised to be the perfect setting for dream getaways for families and newlyweds alike.
[button link="https://www.hotelscombined.com/Hotel/Beachcomber_Trou_aux_Biches_Resort_Spa.htm?a_aid=63056″ color="red" newwindow="yes" rel="nofollow"] Click here to Book Now![/button]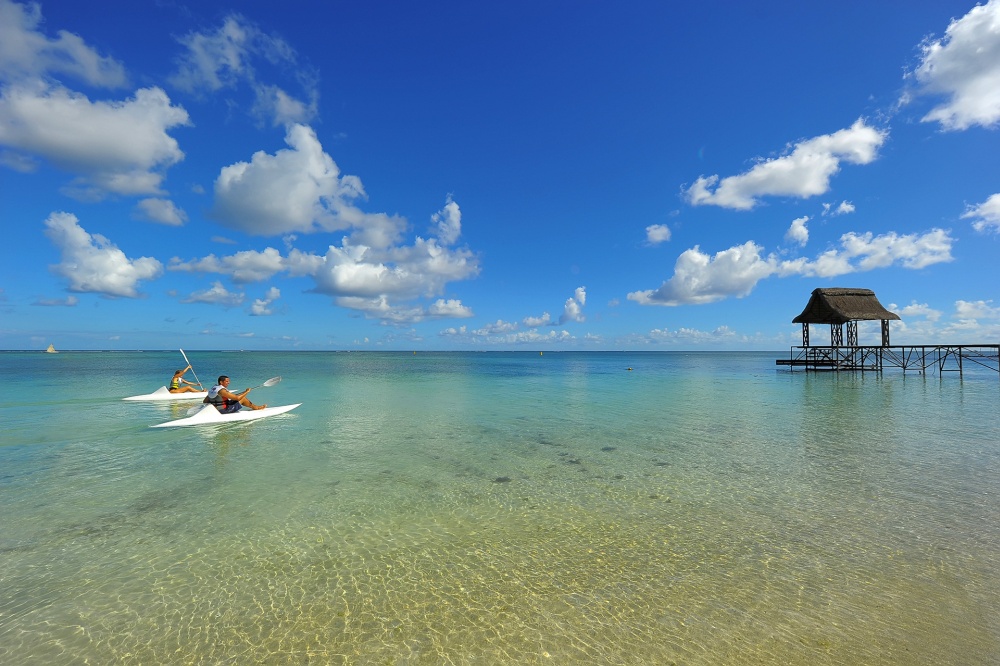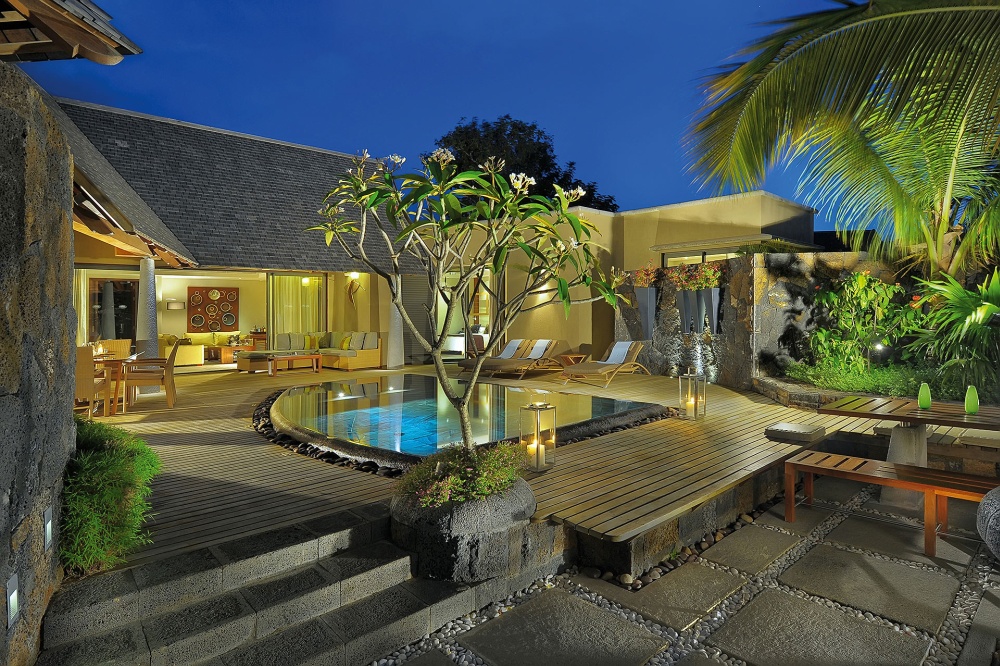 As the testament to its commitment to the preservation of the environment, the Trou aux Biches Resort & Spa has undergone extensive infrastructure renovation to align with the most demanding environmental standards. It is the first environmentally conscious resort in Mauritius boasting 1,000sqm of solar panels as well as composting system, waste water collection and treatment plants. 'Green' guests staying at Trou aux Biches Resort & Spa is assured they are supporting and patronizing an equally 'green' resort. Albeit too green as the rooms can get very dark in an attempt to add a Zen effect. The same type of lighting is applied in public areas, which could pose to be a challenge for guests.
Set amid tropical gardens, the suites at Trou aux Biches Resort & Spa are arranged in stylish bungalows laid out in spacious crescents offering absolute privacy. Each suite faces the beach and the turquoise waters of the lagoon, with each crescent having its own slate swimming pool. The inviting 27 villas, featuring two or three bedrooms are designed in traditional Mauritian beach houses. The room size is average with a couple of chairs, bed and writing table. There is very little storage though and the closet in the bathroom has limited shelves with two baskets. The toilet is in a separate space in a bathroom, a nice touch but nothing fancy. But the outdoor shower attached to the large bath is really a thoughtful touch.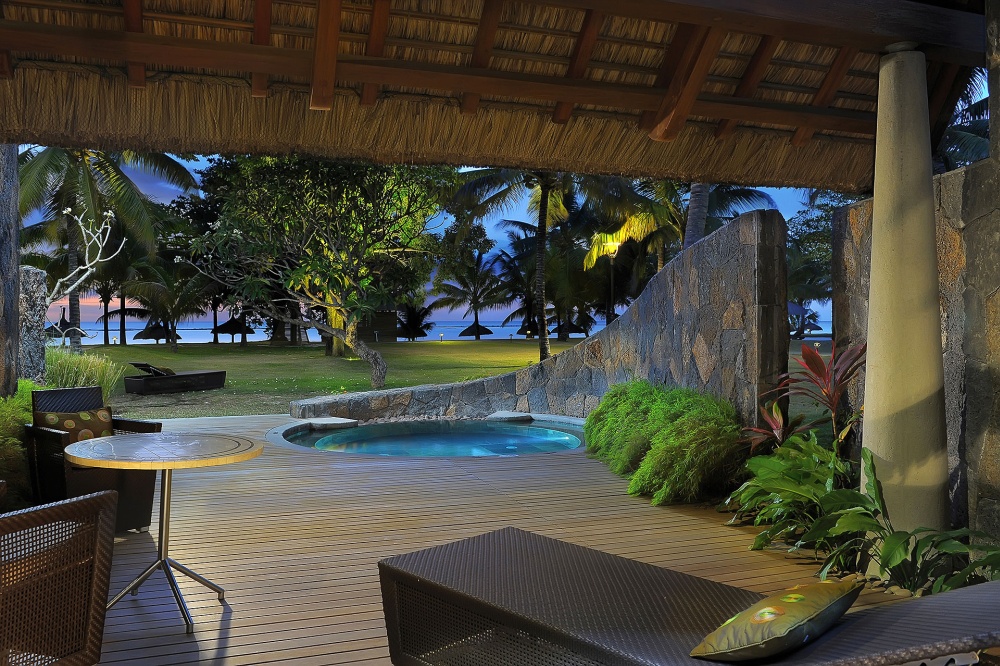 The bottled water in the hotel is overpriced so staffs are polite enough to suggest to guests to buy their water at the local supermarket. You might also be surprised to arrive with only one free bottled water being offered. One wonders if there is be some sort of shortage for fresh water in Mauritius. You will also find a note at the bottom of the mini bar price list that says the hotel reserves the right to remove anything in the fridge that is not theirs, and understandably so.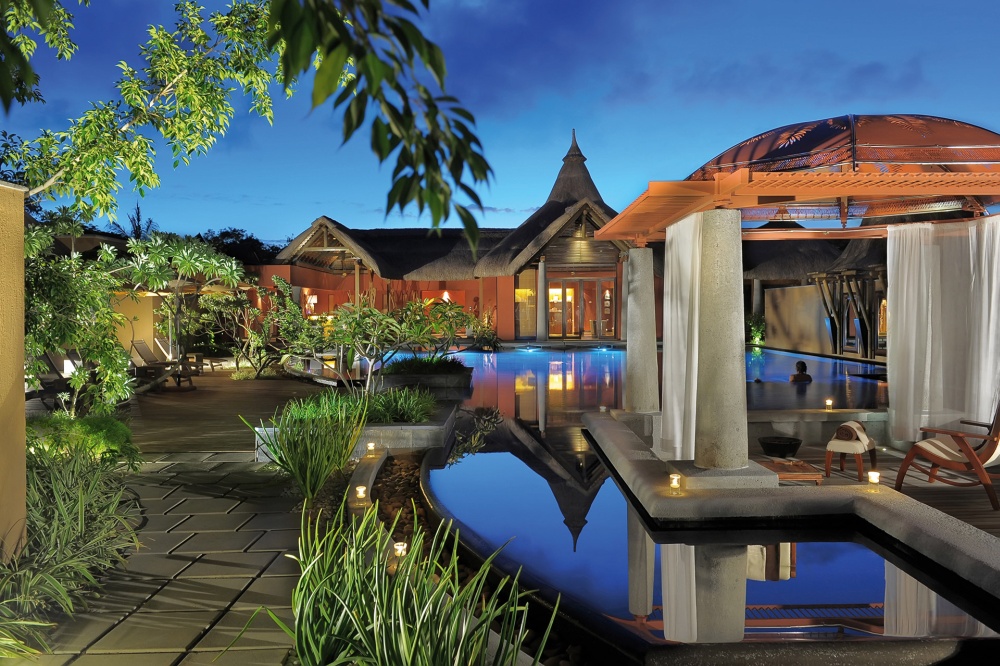 The beach is spotless, and truly inviting which can be expected from the best beach in Mauritius. But the beach towels need some upgrading if not resizing. They are too short to cover the sun lounges, which could prove to be irritating. Other guests have had to bring some clothes to cover the rest of the sunbed to protect themselves from getting burnt. This is quite surprising from a resort that flaunts five-star rating. This is a room for improvement that the hotel management might want to seriously consider.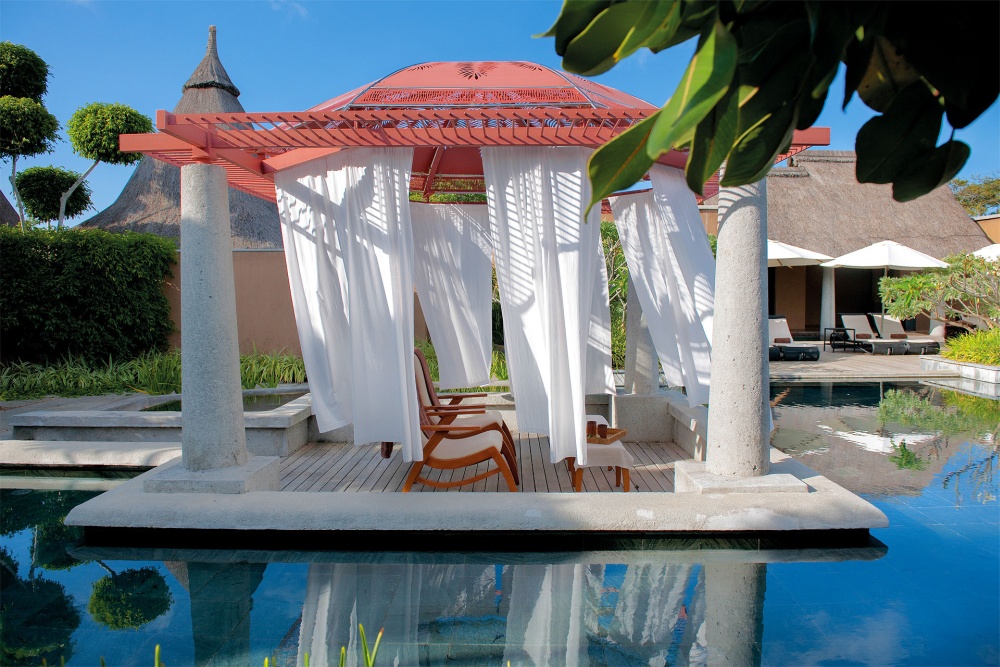 The entertainment in the restaurants is superb. There are six restaurants in Trou aux Biches Resort & Spa including Thai, Italian and Indian cuisine, fish, buffet and 'A la Carte' dining. The food in the restaurants is rated excellent and/or of high quality by guests. Combined with stellar customer service, every guest's culinary journey is guaranteed to be memorable and enjoyable. If there's one hotel in Mauritius that the true and warm Mauritian hospitality is evident, it is definitely found in Trou aux Biches Resort & Spa. The staffs there are warm, lovely, pleasant, friendly and are always happy to help.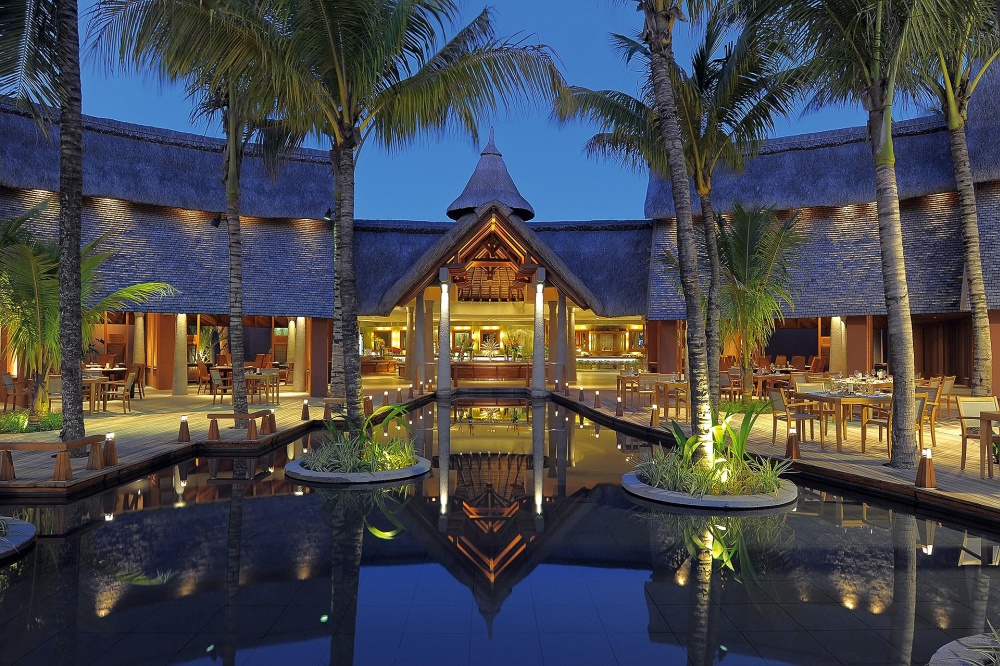 As Trou aux Biches Resort & Spa spans 35 hectares of tropical gardens, it can either be a plus or minus for a guest. Those seeking a quiet, intimate and tranquil retreat might find Trou aux Biches Resort & Spa too big. This would also make the staff and service seem rather impersonal. But those looking for adventure will delight in and embrace the vastness of the place. Guests would either hate or love Trou aux Biches Resort & Spa's vast size. And there is no in between. Take it or leave it.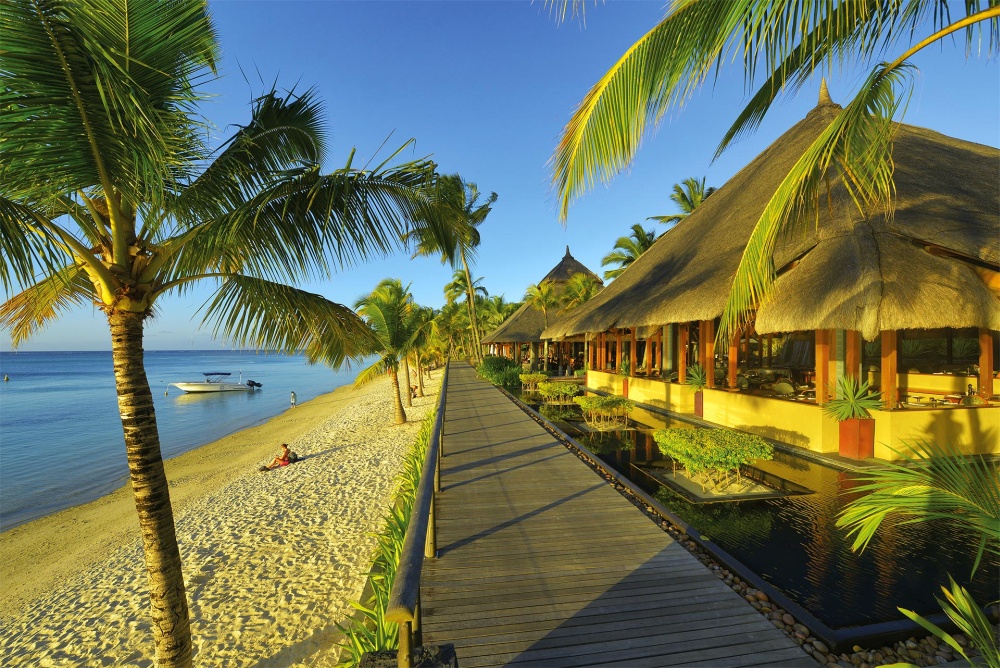 A family friendly hotel, there is a Kids Club at the resort. The Kids Club is specially designed for the little ones. One of the big wow factors of the Kids Club is having its own restaurant although it depends on the number of children. The Kids Club also has its own private garden and swimming pool. Access is free of charge for children between 3 and 12 years old. Now that's what you call thoughtful and generous service.