A modern hotel for art, the Alexandra Beach is a chic hotel located near the village of Potos on the beautiful island of Thassos. Blessed with so many sparkling beaches, Thassos is an excellent place for families, business travelers, lovers and individuals on holiday. Alexandra Beach Hotel itself kisses the edge of a glistening white sand beach. Not only that the hotel also offers panoramic views of the Aegean Sea, many-hued sunsets and a soft, refreshing breeze blowing through the air. Thassos, an all-time favorite Aegean island with a rich history, takes guests on a blissful journey down its charming coastlines and up the mountains with its picturesque villages. Staying at Alexandra Hotel not only allows guests to enjoy the spectacular scenery, they also get to indulge in the rich Greek gastronomy and unique culture.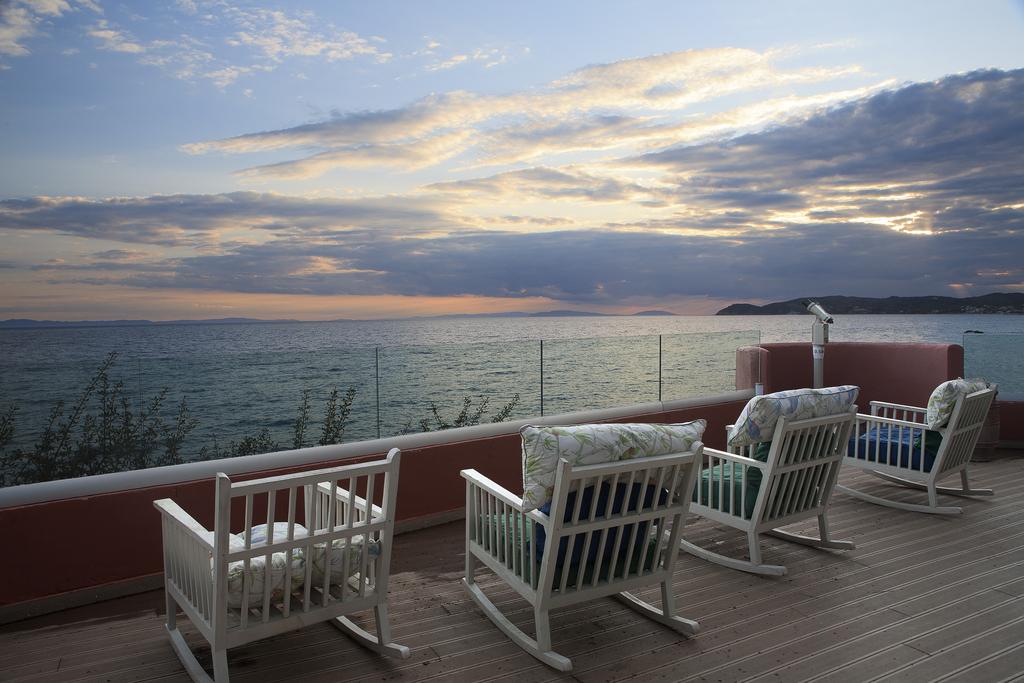 Although it sits on an island, getting to Alexandra Beach Thassos Spa Resort is seamless. It can easily be reached via a ferryboat from the Kavala to Prinos (75 min) or from Keramoti to Thassos town (35 min). The distance between the town of Thassos to the hotel is 40 km, and from Prinos only 27 km. The hotel is also near the quaint village of Potos, which boasts of seafront bars, taverns and shops perfect for sightseeing and shopping spree. It is also of course perfect for an amazing culinary journey.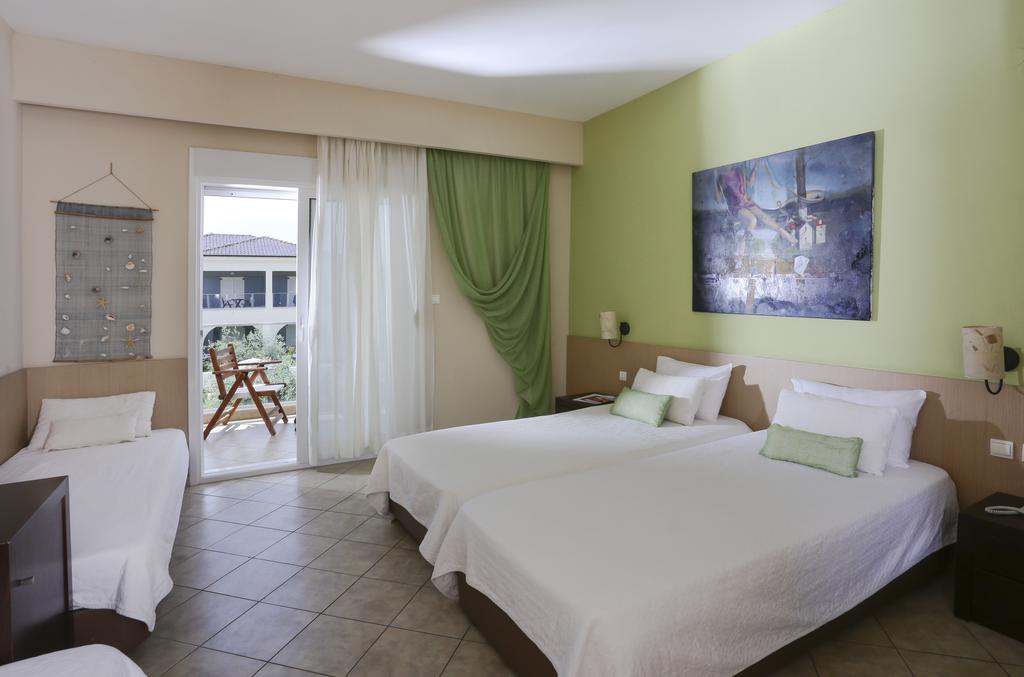 Beachcombers will have the time of their lives while staying at Alexandra Beach as they have plenty of beaches to choose from. Dotting the island are a number of stunning beaches, mostly sandy, and with a wide variety on offer. From large, deep beaches with plenty of facilities to choose from to small, idyllic hideaway coves. The hotel's beach can be pebbly so it's best to bring sippers. The beach at Limenas, the capital of Thassos, is quite popular. The sea on one side and a pine forest on the other side flank it. Limenas itself is perfect for exploration at is blessed with narrow streets, lined with small shops, tavernas and places that smell of ouzo, an ice-cold alcoholic drink popular in Greece.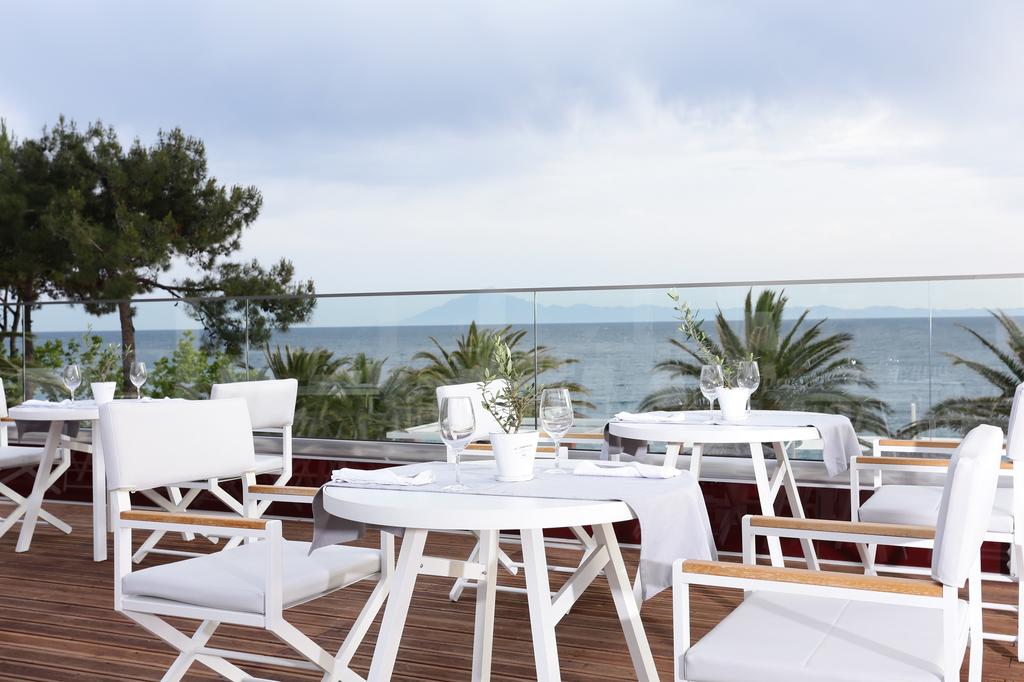 Alykes beach is found on the northeastern side of Thassos, 32km from Limenas. Alykes features two gulfs with beaches of pebbles, sand and crystal waters. There is also Agios Vasilios beach, also in Limenas and is named after a small church that was built in the area. It is a quiet shore with shallow waters perfect for families especially for their little ones. Nisteri beach is a sandy beach with no deep waters and has a dense marine life. This beach is perfect for snorkeling. It is quite accessible, only 1km from Limenas. Limanaki beach is also found in Limenas and has been awarded with a blue flag. This means the beach is clean, safe and abides by the international standards. The beach at Limanaki is also sandy with shallow waters, excellent for little children to frolic. Limanaki beach is another family-friendly beach to add to the list. What's more, cafés and taverns abound in the area, which makes it even more inviting. These are just some of the beaches available in the area. While a little farther guest can find other beaches more suitable to their tastes, that is, deeper and a little more secluded.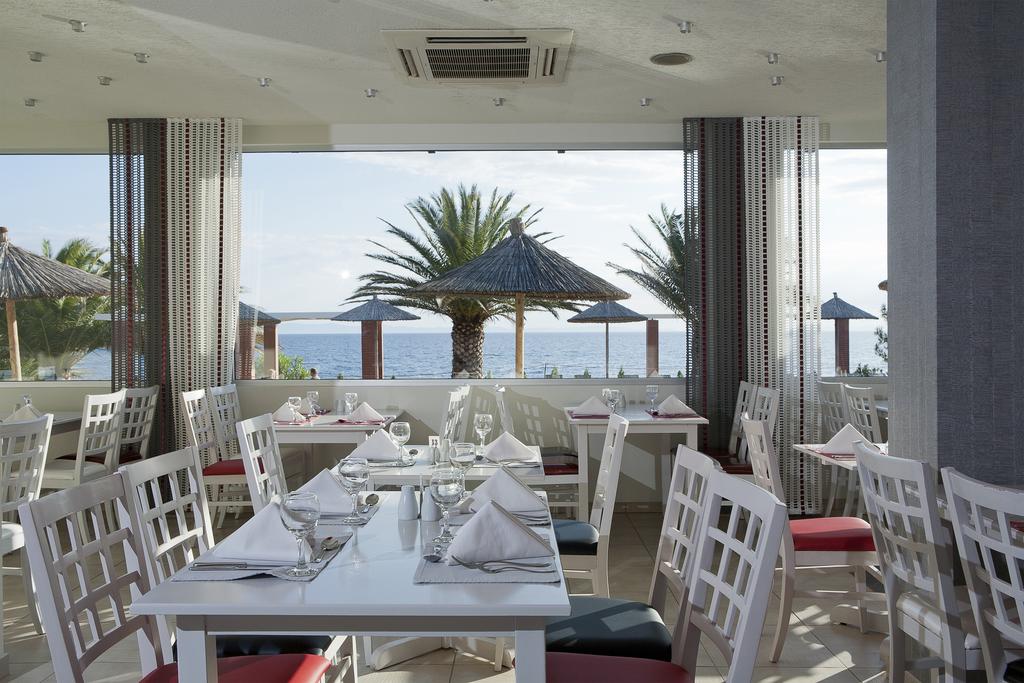 [mks_pullquote align="left" width="300″ size="24″ bg_color="#0066bf" txt_color="#ffffff"]Alexandra Beach Spa Resort is definitely worth considering when choosing a hotel in Thassos.[/mks_pullquote]
Rooms at Alexandra Beach Spa Resort have basic amenities but comfortable. There are sitting areas but no door to the second sleeping area. Rooms are equipped with a mini-fridge, hairdryer but no tea/coffee making facilities. Flatiron and ironing boards have to be requested from the reception. Room service is available until 11 pm only but can be quite pricey. Rooms are cleaned daily. Towels for the pool are also already provided along with dressing gowns and slippers. Rooms are very nice in general but guests staying in rooms overlooking the garden will find it very shady. And depending on the time of the year the pool can be very, very cold. There are two pools at the hotel but the other is one quite small and looks more like an outdoor Jacuzzi. Sunbeds abound. The pool area is really shaded and the umbrellas are fixed so you can't close them. People have to move sunbeds to get more of the sun. Guests have to go to the bar to order drinks. The waiter brings drinks over but no one mills around for service. Sometimes service at the bar can get pretty slow just to get your order taken. The seating area and terraces are beautiful though, with fantastic views as it overlooks the sea. There are ample supplies of comfortable chairs, sunbeds, rocking chairs, and settees – perfect for watching the stunning sunsets.
A friendly boutique hotel with comfortable facilities including a very inviting Spa, Alexandra Beach Spa Resort is definitely worth considering when choosing a hotel in Thassos.