Crystal clear azure waters lapping along a stretch of fine white sand beach dotted with wooden cottages, with the spectacular Le Morne mountain providing a dramatic backdrop, Dinarobin Hotel Golf & Spa, is truly a haven of peace and tranquility. The resort features luxurious all-suite accommodation that blends harmoniously with the lush tropical gardens. Not only that, what sets Dinarobin Hotel Golf & Spa apart from other hotels is their villas exclusive for adults only. This ensures uninterrupted tranquility and privacy making it the perfect getaway for honeymooners.
Cascading pools dotted with islets teeming with colorful and vibrant flowers, spacious wooden decks, terraces designed to take advantage of sweeping sea views and tropical gardens interspersed with exotic trees make Dinarobin Hotel Golf & Spa the symbol of tropical elegance in Mauritius. It truly is a secluded paradise in Mauritius. It is no wonder it is a Trip Advisor's 2015 Travelers' Choice winner.
[button link="https://www.hotelscombined.com/Hotel/Dinarobin_Hotel_Golf_Spa.htm?a_aid=63056″ color="red" newwindow="yes" rel="nofollow"] Click here to Book Now![/button]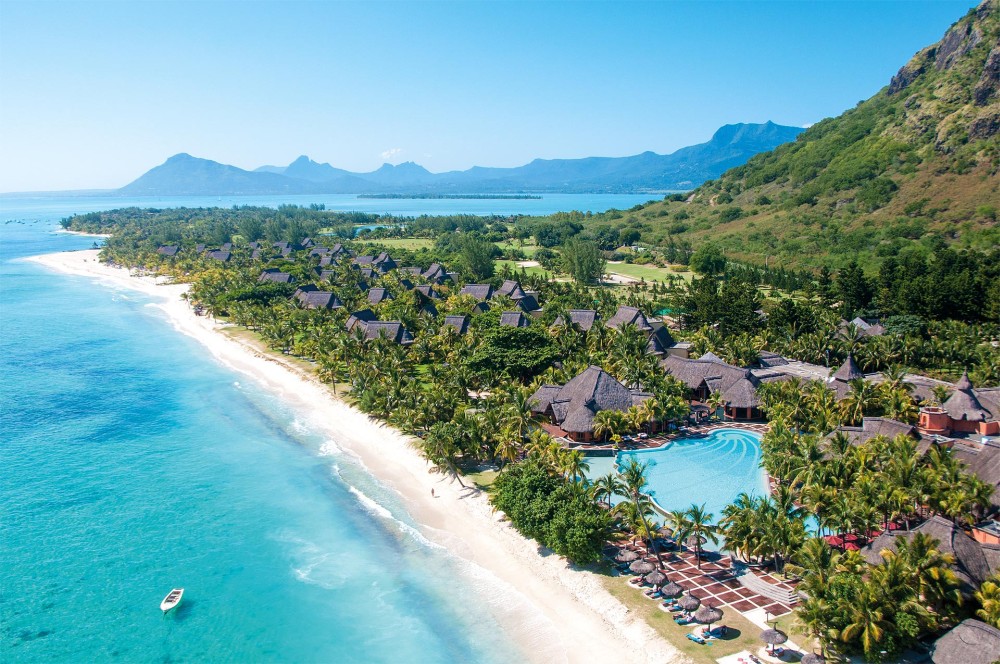 Getting married at Dinarobin Hotel Golf & Spa is also as easy as a pie. It can be organized in less than an hour. If you plan to get married at Dinarobin Hotel Golf & Spa be sure to get your own champagne from duty-free. The hotel wouldn't mind and this allows you to save some money. Try getting married at the end of the beach for a very intimate and secluded location. The evening meal can be arranged in a private terrace. And the food is excellent combined with stellar service. There is also photography service. You can choose 50 photos out of 250 and they are arranged in a beautiful folder. The only downside is when you view them on a DVD player in your guest room; the photos look a bit odd. Otherwise, the entire wedding service is perfect. And get your camera ready for the most stunning sunset.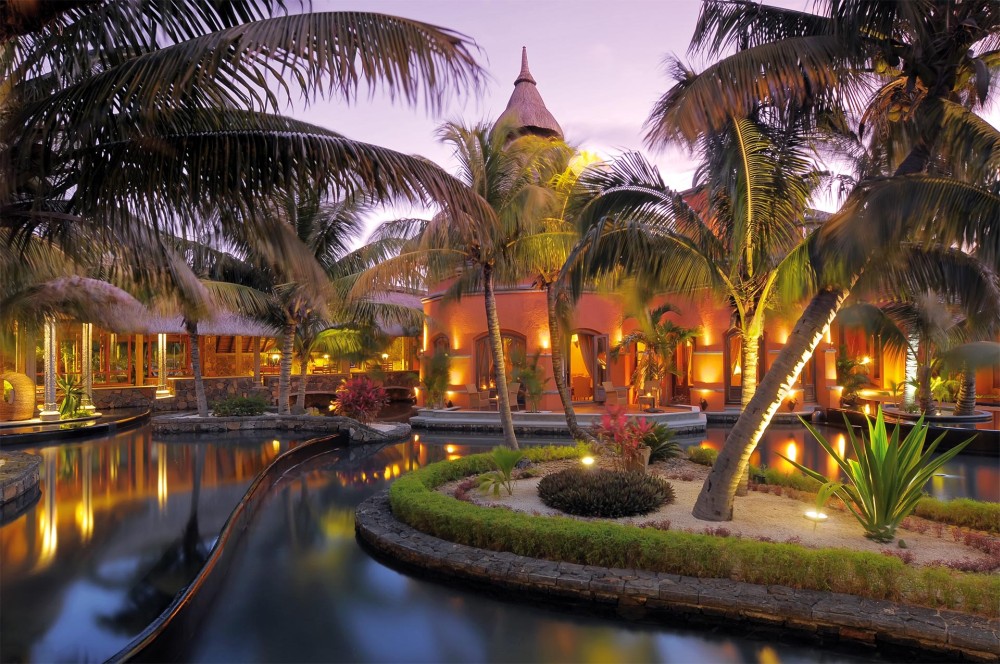 Dinarobin Hotel Golf & Spa is located next to Paradis Hotel & Golf Club, where the complimentary water sports – waterskiing, snorkeling, sailing, etc. are provided. This is really okay except that the walk from one end of the Dinarobin to the water sports center in Paradis can really take a lot of time. This could take at least 30 minutes and a lot longer with small children. Unfortunately, the complimentary shuttle that is supposed to take guests to and fro every 15 minutes can be unreliable. It doesn't always arrive and when it does it's always full so you are left with no choice but to walk. Sadly Dinarobin Hotel Golf & Spa does not have a buggy to take guests to the other end. Bikes are available for hire but it would be even better if these were provided on a complimentary basis. If the shuttle service is unreliable or always full, it only makes sense to provide the bikes as an alternative mode of transport, for free.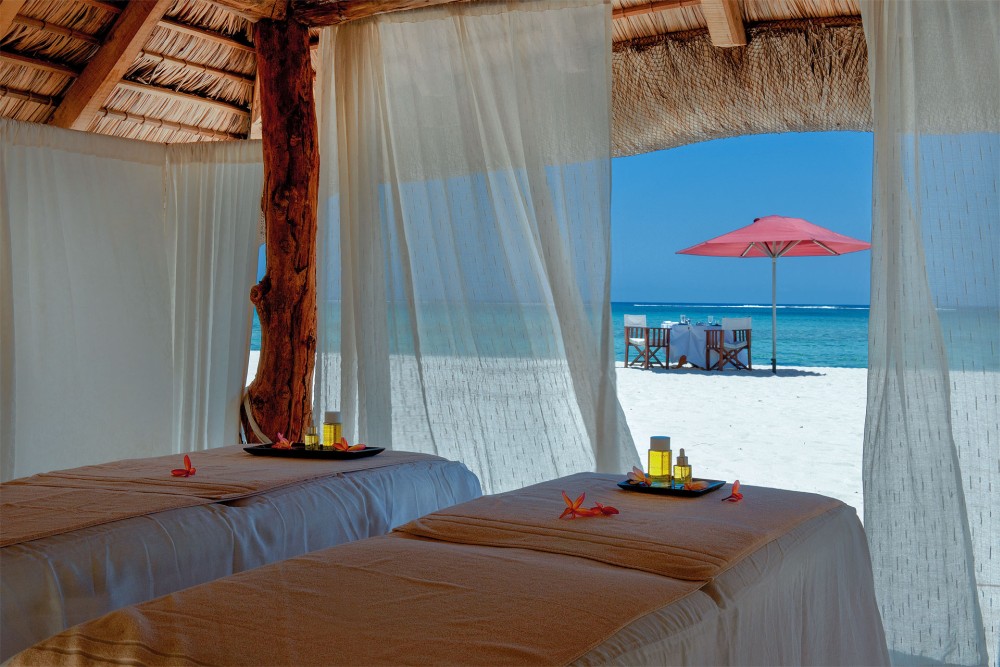 When staying at Dinarobin Hotel Golf & Spa, it's always recommended to book the restaurants in advance. It is a smaller hotel but equally packed so to be safe, book a table as soon as you can. Be warned though that sometimes booking isn't done even after requesting it ahead of time. So ensure that your restaurant booking has actually been done before you go. Worth noting too is that drinks at the hotel can be a tad pricey. The bar and restaurants are stunning. But remember that the restaurants serve both Dinarobin Hotel Golf & Spa and Paradis so when both hotels are packed so are the restaurants. Check out the Saveurs Des Iles at the Dinarobin. It's probably one of the best gourmet restaurants in Mauritius.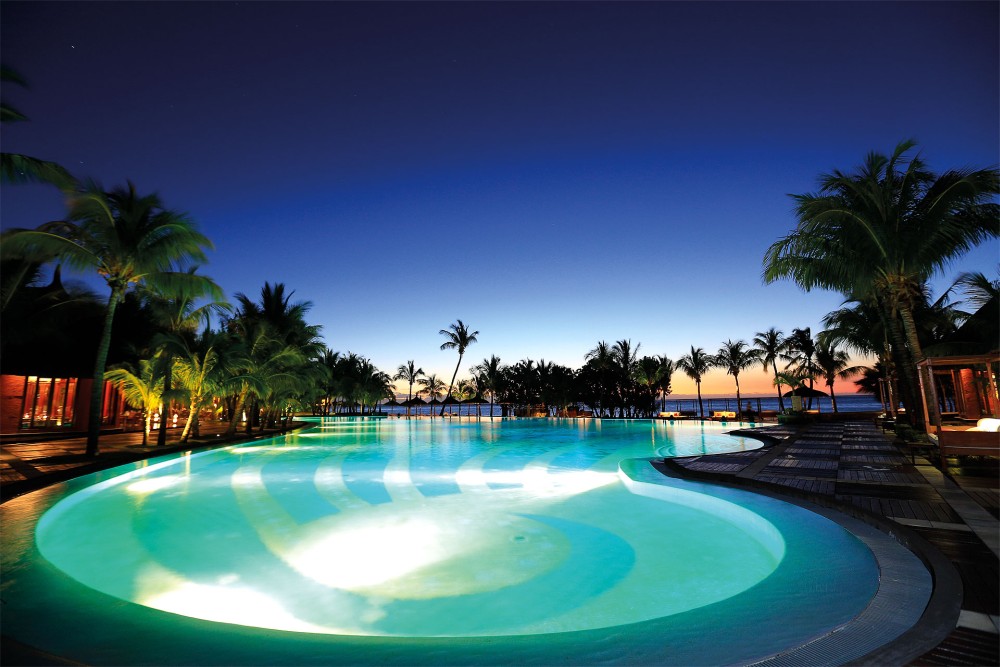 The Dinarobin Hotel Golf & Spa is a very cozy hotel comprising low-roofed chalet style lodges designed to face towards the Indian Ocean. A two-story (semi-detached) beach house no more than 20 yards from the sea offers a fantastic view. It is one of the choice accommodations at the resort and is therefore not cheap. But the expense is well worth it. It is one of the places for a real treat and the personal service afforded by staffs is exceptionally good. The staffs are extremely polite, personable and anxious to please and assist. The Clarins Spa is superb with very experienced staffs and reasonably priced massage packages, yoga sessions, and more.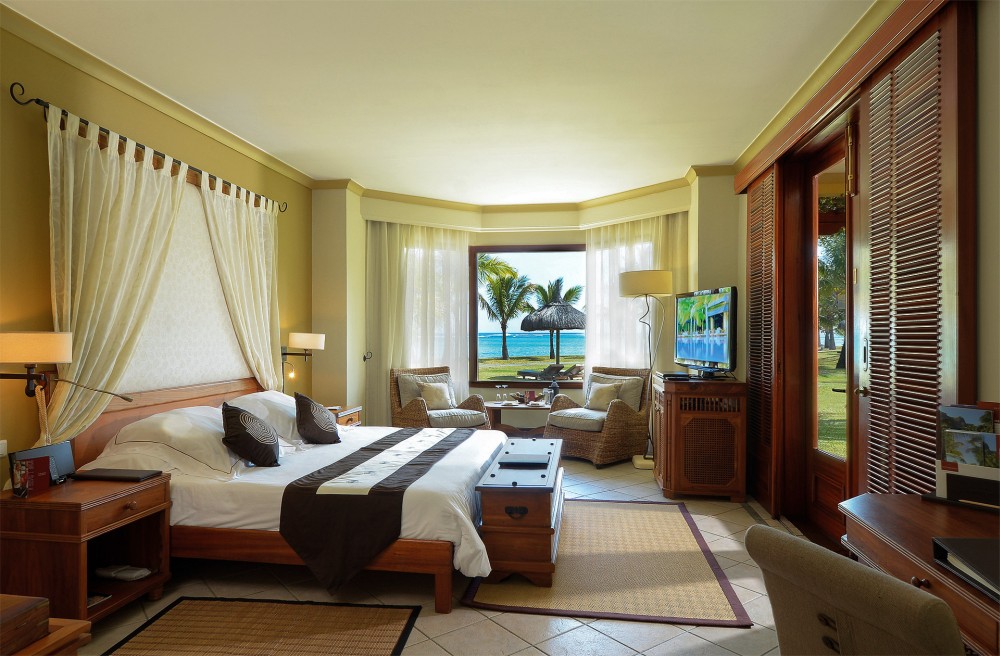 The Dinarobin is the less crowded of the two hotels, making it perfect for honeymooning couples and individuals seeking ultimate tranquility. It is perfect for weddings, special holidays like anniversaries, milestone birthdays, or simply hassle-free and/or uninterrupted retreat. The half-board option with Club membership offers the best value in terms of food options, giving guests another reason to stay at Dinarobin Hotel Golf & Spa.