Towering coconut palm trees canopy over the resort. Underneath this canopy are traditional Mediterranean style hotel and villas dotted with glimmering swimming pools facing turquoise waters. Rustic, simple and yet cozy, the rooms make a perfect getaway from the hustle and bustle of city life. But not too far from the dynamic village of Grand Baie, one of Mauritius' main tourists hubs, providing guests with a choice of restaurants, bars, discotheques and boutiques during their holiday in Mauritius.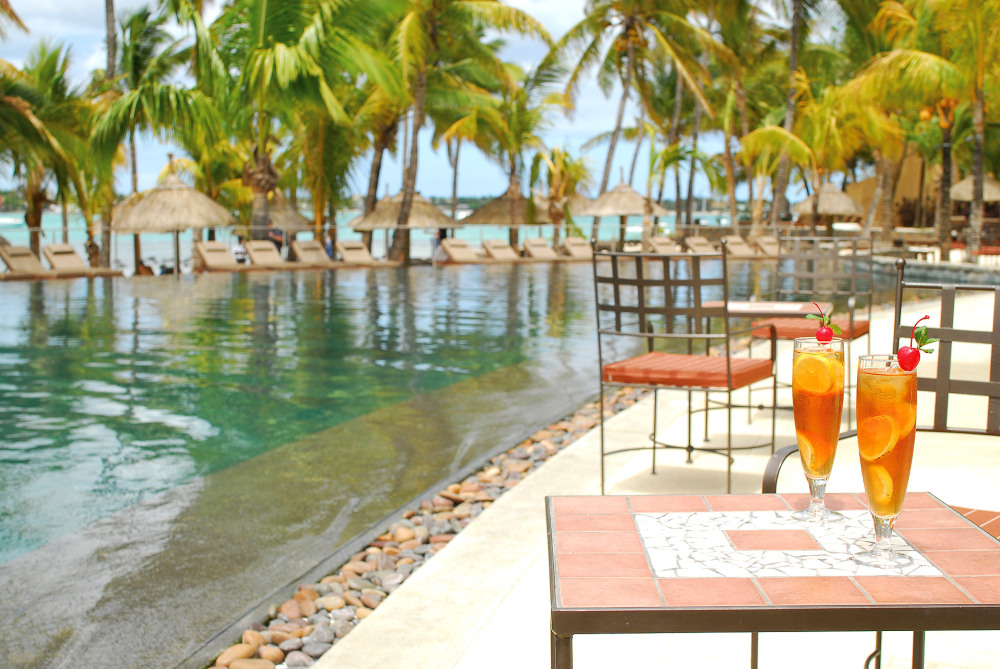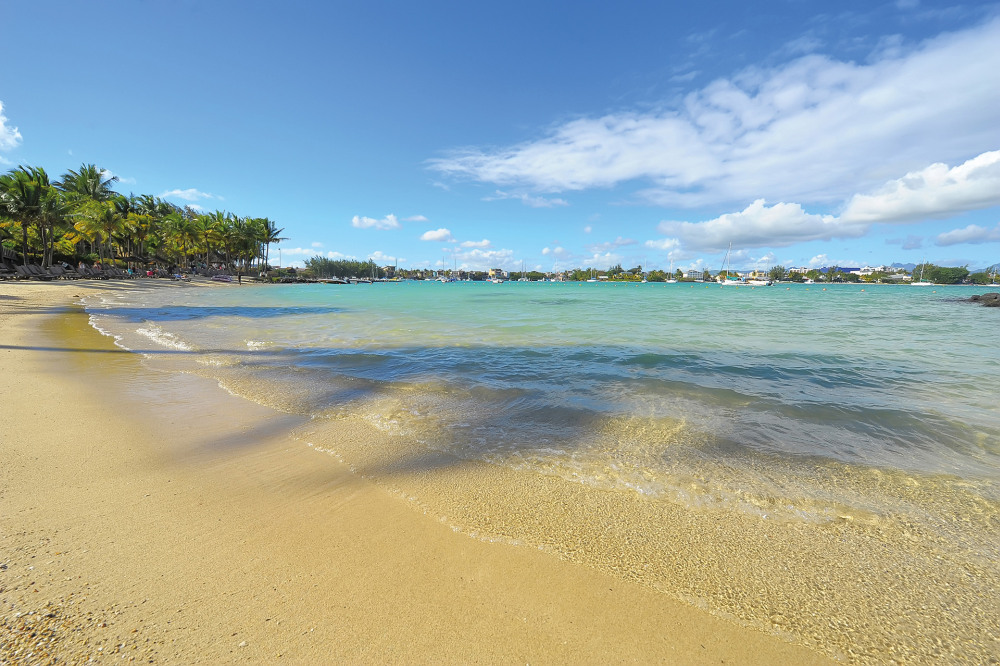 Le Mauricia Hotel Mauritius is an apartment village comprising 2-bedroom and 2-bathroom units, a wellness center with swimming pool, Hammam and sauna, 3 tennis courts and a pro shop, a Sports Centre with Hammam and sauna, and a nightclub. There are stunning dive sites within close proximity to the resort. Those on business will also be delighted to find that Le Mauricia Hotel Mauritius is near the Grand Baie International Conference Centre. Set on a tropical paradise with all the modern amenities, Le Mauricia Hotel Mauritius is perfect for families, traveling executives and families alike.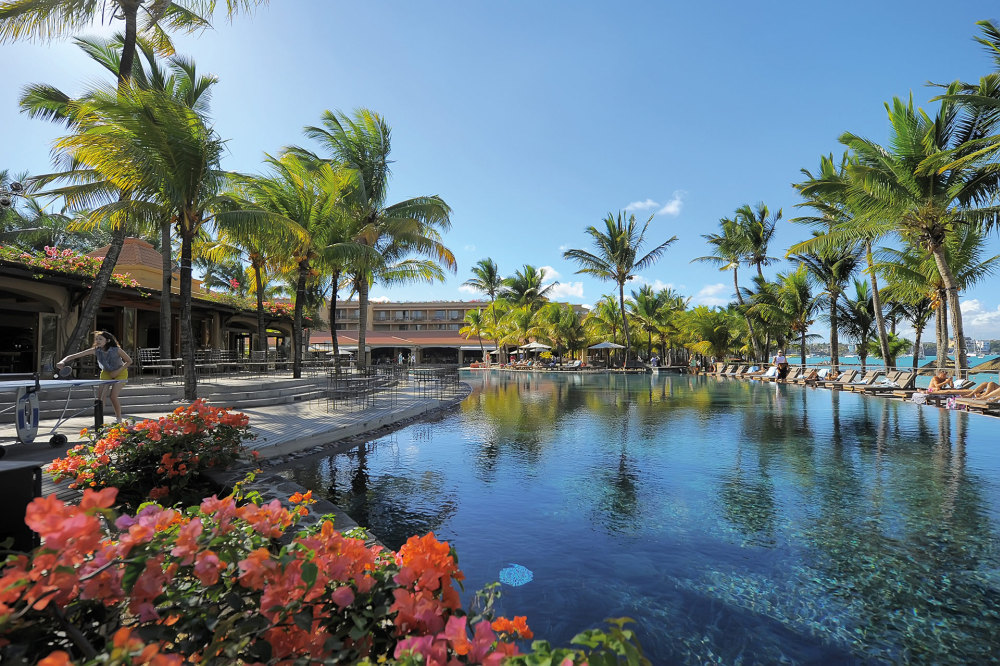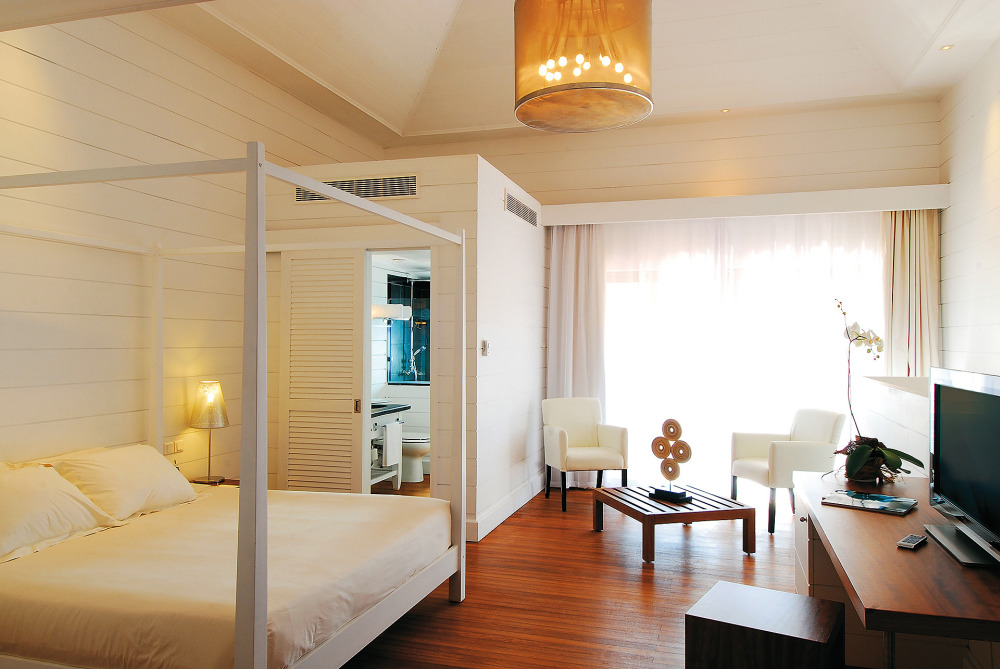 That said, food might not be Le Mauricia Hotel Mauritius's biggest points. Although Le Mauricia Hotel Mauritius offers all the modern conveniences one needs at a 5-star hotel, food is a letdown at the hotel. There may not be not enough choices and the breakfast can be a tad boring. There are better options in the neighboring Grand Bay where food is better and more affordable though. If you're staying at Le Mauricia Hotel Mauritius try to avoid going on an all-inclusive package as you might regret it. Stay at this hotel but experiment with what's on offer outside if you want to get good value for your money.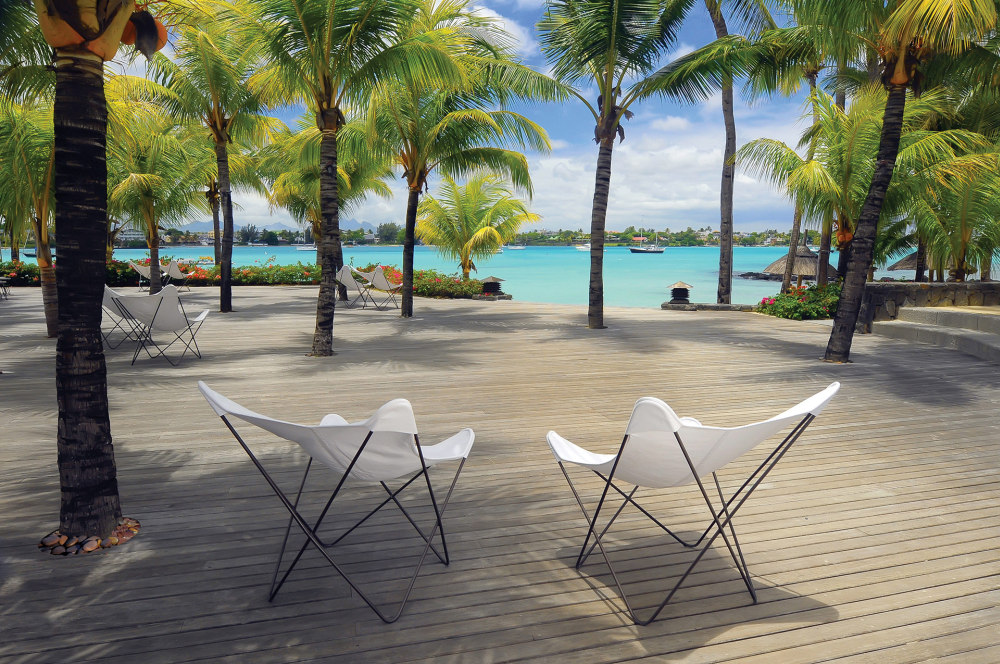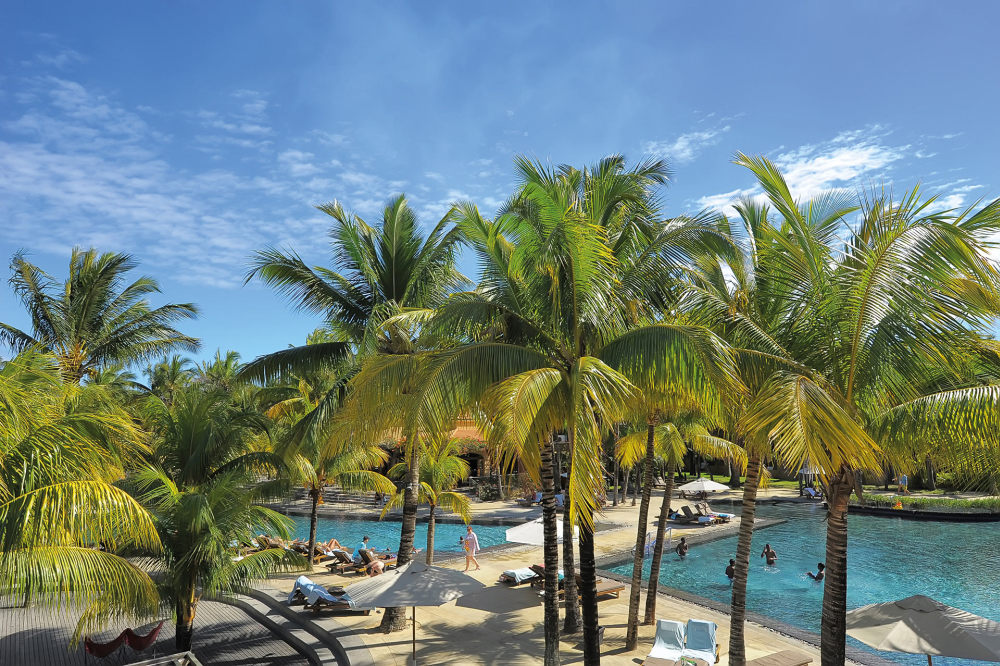 Even the food in the buffet style restaurants can be a bit monotonous. Again, there aren't enough variations even though it's supposed to be themed. It's best to dine at the a la carte restaurant as it offers much better choices. Guests might be surprised to find cocktails in the restaurant are too sweet and with a very artificial taste. Considering it's in Mauritius, this is a major letdown for the hotel. Outside Le Mauricia Hotel Mauritius, good drinks at affordable prices abound. So it's a big surprise that Le Mauricia Hotel Mauritius offer below par cocktails, including the house wines. During breakfast, coffee being served can be watery and tasteless so don't expect to enjoy a strong or well blended aromatic coffee.
Le Mauricia Hotel Mauritius's location is a big plus though. It is only five minutes away from the shopping center, designer stores and beachfront promenade. And of course it is also close to the lively Grand Baie village. Guests have easy access to a host of dining venues for more gastronomic delights, bars, shopping alleys and entertainment options. After enjoying the sun, sand and sea at Le Mauricia Hotel Mauritius, guests can then soak in the local customs, traditions and everything the nearby village has to offer.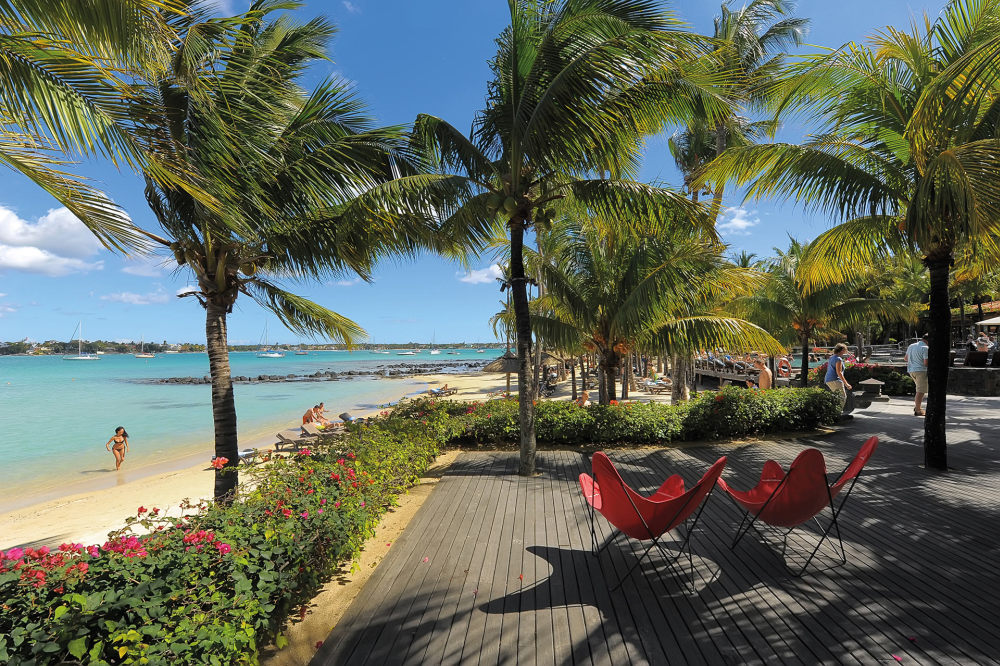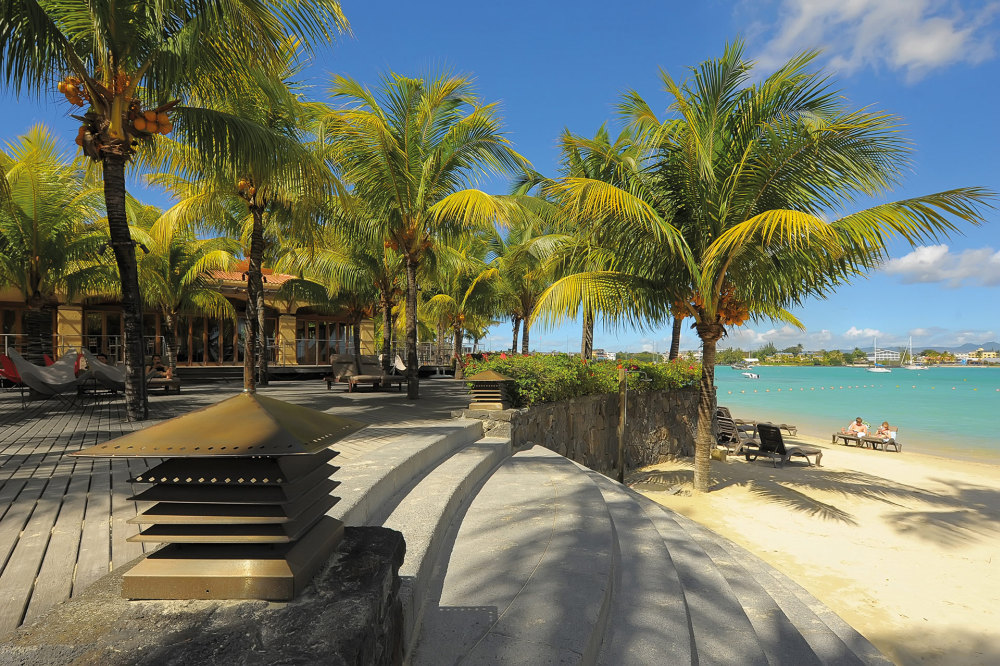 Guests who are looking for exciting tours might consider dropping by Adriana Tours and Excursions. From the hotel's gate, turn right for about 50 meters, and then turn right at the street with the traffic light. Walk another 50 meters down the road and on the left you will see Adriana Tours and Excursions. Look for a wonderful lady named Jessica who can be a treasure. She will offer the best watersports deals including scuba diving, Catamaran cruises, parasailing, undersea walks and so much more. She also offers shopping tours. For bookings and enquiries, you may contact her at 57681177 / 59146890. But don't forget to take advantage of the free watersport activities at Le Mauricia Hotel Mauritius. There are a host of freebies on offer so be sure to check them out before heading elsewhere.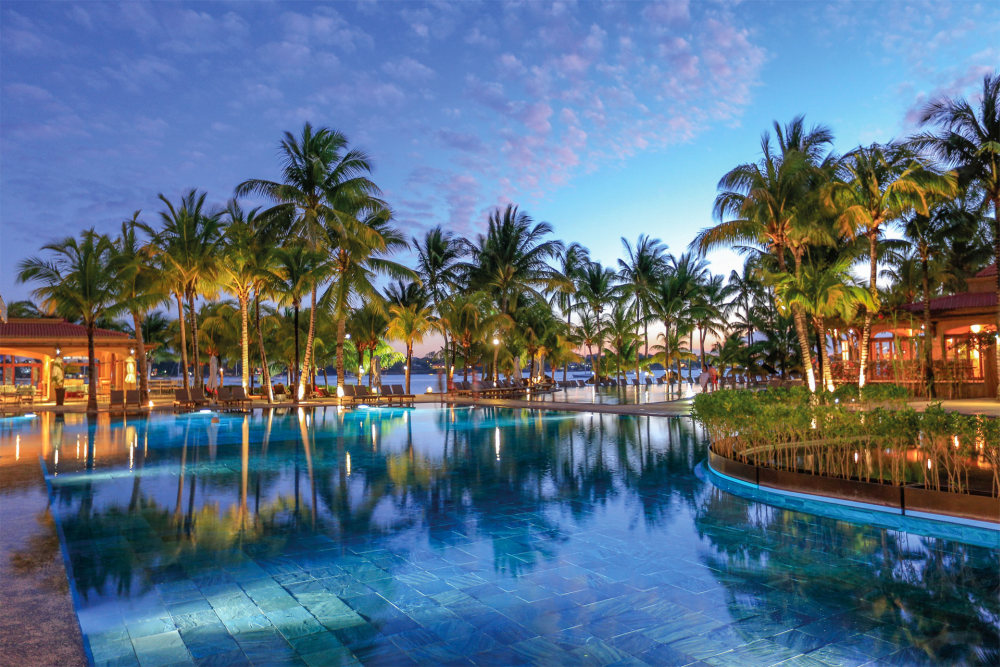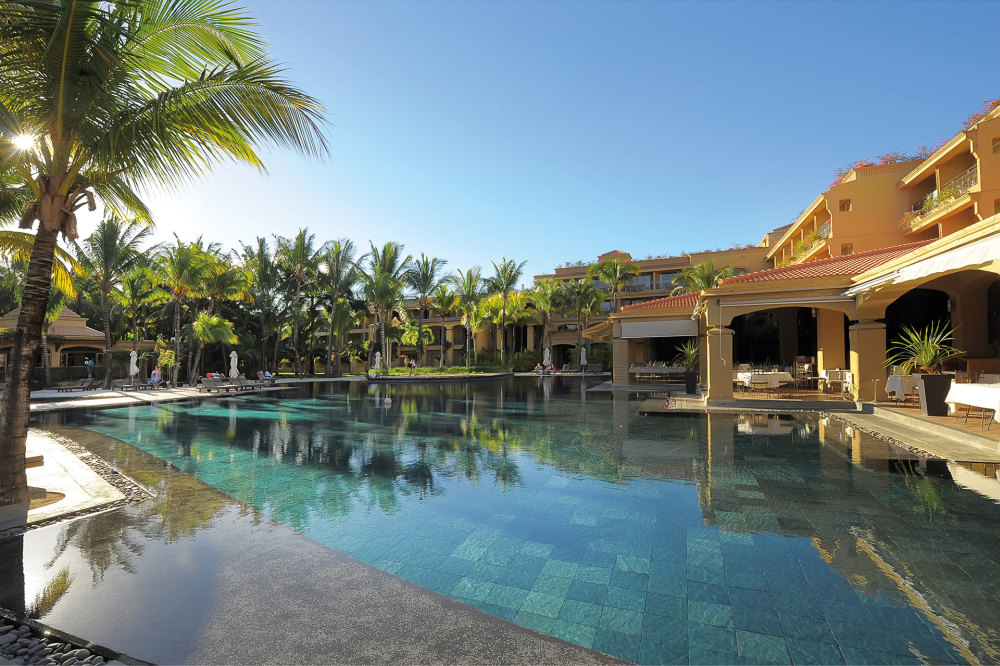 Rooms are simple but elegant and feature individually controlled air-conditioning, telephone with international dialing, housekeeping, laundry service, wakeup service and individual safe. Service at the restaurant can either be great or mediocre. Some can be very attentive or they will take plates away before you're even done eating. Most of the time you will only be offered one drink per meal. Some of the waiters seem disorganized with most of them doing the same jobs all at the same time.
Surprisingly there is no pool bar at Le Mauricia Hotel Mauritius. Drinks have to be taken from the bay watch bar. But many of the waiters simply loiter around in the morning. They could have been used in servicing drinks around the pool instead. But despite some of these rooms for improvement, Le Mauricia Hotel Mauritius still makes a relaxing getaway in Mauritius what with all its hosts of entertainment activities amidst tropical surroundings.
Check the rates on Booking.com