Jack Dorsey, Twitter Co-founder, has a new $9 million 2 bedroom house in the Seacliff neighborhood of San Francisco.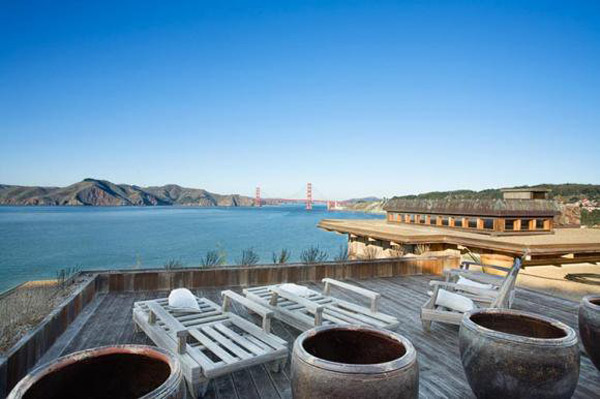 According to Dupont Group, where the house was listing:
Every element of this grand home celebrates its oceanfront heritage. This 2 bed 3 bath, 3700 sqft home comes with approved plans for a 3000+ sqft addition. The foundation and retaining walls are an engineering marvel: a sophisticated blend of architectural potential and seaside, Golden Gate kinetics.
The vistas are of titanic proportions – entertained by a steady stream yachts and vessels that disappear through the Golden Gate's counterpart to the Colossus of Rhodes
Sleep here comes thru undulating Pacific Ocean rhythms and sea-fresh California breezes with absolute silence except for the sounds of the sea.
This home is hidden from street view behind an old growth Redwood gateway, down a short private drive and behind a front door destined for a museum. Inside custom finishes abound: hand beveled Beauharnais limestone floors, and hand trawled integral plaster walls; where views emanate from infinity decks and windows of Starfire glass capture San Francisco's most prominent architecture to the Southeast and the ocean and Golden Gate all around. The central lounge area is illuminated by a mammoth, double-pained, retractable glass skylight and flows in every way to cozy spaces with views. Framed by vast Golden Gate vistas, the kitchen contrasts this natural order with Brazilian blood-wood cabinets, Volga-blue granite counters, a large central island, and a plethora of custom high-end finishes.